financial adulting
Everything you need to know and do to be a financially confident and competent adult.
You may think that becoming a financial adult should start when we first move out on our own or get our first job. That would be nice but the truth is, for most of us (but really… almost all of us), financial adulting starts a whole lot later. And that's okay!
I was more of a financial 🌪for the beginning of my adult life. And I studied finance at Wharton and worked in prestigious finance jobs.
What I found from my own experience and helping thousands of others is that becoming a confident and competent financial adult isn't about a 180 degree overnight transformation. It's about taking consistent small manageable steps that add up to real results.
And by real results I don't just mean seeing your bank and 401(k) balances increase (even though 🎉that will happen!). I also mean feeling confident in your financial plans, understanding what's happening with your money, and having peace of mind that you can have and experience what you want in life. Because that's the whole point of having money - to live the life we want.
This is a 20-week online program that takes you through everything you need to know and do to be a confident and competent financial adult. It's a no judgment, no shame zone, and I walk you through each step.
Here's what you'll walk away with:
🌟A spending plan that allows you to save for your goals without giving up the things you love
🌟An easy system for tracking your spending and saving each month (along with fun and easy hacks to keep you motivated and on track!)
🌟A roadmap for each savings goal - like how to calculate your rainy day fund and grow it automatically
🌟Strategies to make the holidays, travel and other bigger expenses stress-free financially
🌟Everything you'd want to know about your 401(k) - from how much to contribute to how to invest it
🌟Investing basics so you can make your money grow
🌟A system to use credit cards responsibly as well as how to maximize those perks!
🌟A plan to pay down your debt (if applicable)
🌟Know your net worth and a fun way to track your progress building wealth
🌟A plan to earn more: a year-round system for tracking and negotiating your worth at work
🌟The ins and outs of your credit score (most importantly, how to maximize your credit score)
🌟Insurance 101 - what types you want to have
Here's what you get:
💰Six 20-40 minute video classes and accompanying workbook exercises
💰Financial tools with accompanying video tutorials
One-year financial plan template

Debt and asset tracker template

Financial goal tracking template

Paycheck and withholding calculator

Retirement calculators

Student loan and credit card calculators
💰A 20 week roadmap and plan for the course
💰Unlimited access to the online course portal (you can rewatch the classes and access all the tools, forever)
💰The content is all online so you can watch it any time, anywhere, whenever works with your schedule
4 Monthly Payments of $135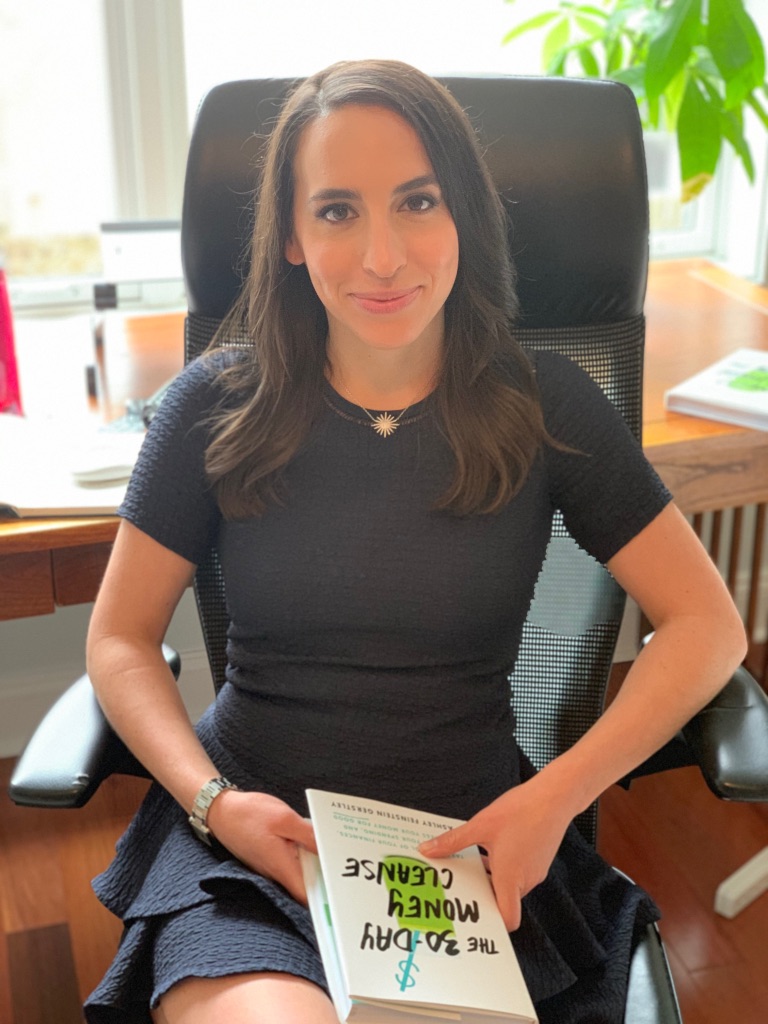 Since I started the Fiscal Femme in 2012, I've helped thousands of people feel financially confident, achieve some major financial goals and destress their money. I've given workshops and keynotes at companies like Google, LinkedIn, and Bacardi and my work has been featured in CNBC, Forbes, Glamour the NYTimes. My first book, The 30-Day Money Cleanse, was named Best Business Book of the Year (so far!) and Publishers' Weekly called it a "cheery and easy-to-follow guide" for "developing good financial habits and dealing fearlessly with personal finances."
But I think the most telling of all is what people who have worked with me and taken my programs are saying:
Confession: I really struggled with managing my money for a long time, even though I worked as an investment banker and had a finance degree!
Yep. Back in the day, I was working in the financial space, crunching numbers and dealing with budgets on a daily basis. And I was making a great salary, too.
Sounds like the beginning of a millennial fairytale-come-true, right?
Wrong.
While you'd think someone with a degree in finance and multiple years in the financial trenches would know a thing (or 20) about managing money, at the end of the day–aka the end of my investment banking stint–I didn't have anything to show for it.
I justified my overspending by telling myself I was working so hard, I deserved to splurge! What's a margarita here or a mimosa there?
Unfortunately, those margaritas and mimosas do add up. And despite all my experience, I didn't actually know how to make smart money decisions for my own life.
The bright side? I knew my relationship with money needed a MAJOR change if it was ever going to work.
Flash forward to today: I'm the founder and CEO of the Fiscal Femme, as well as an an author, money coach, and feminist who is on a mission to end inequality through financial well-being. I've read more books on money than I care to count and have helped thousands of people transform their financial wellness.
FAQ
Why would I spend money to save money?
This is my favorite question and believe me, I get the irony. First, when we pay for something, we're invested. We show up fully and we get results. I saw this when I raised prices on my first course. The participants' results skyrocketed. They were saving hundreds more and that made the value of the course increase exponentially - for them.
I'm also a big believer in investing in experts to save us time, money and added stress. By setting up the systems and strategies provided in this course, you will make up the money thousands of times over via decreases in spending and increases in investments and income. Not to mention the more subjective benefits like happiness, peace of mind and reduced shame and guilt.
I've got a full life. What's the time commitment?
To get the best results and follow along with the course blueprint, I recommend an hour and a half per week. You can break up that hour and a half however you'd like.
What if I don't end up doing the course?
To get the results, you actually have to take the course (I know… I'm sorry!) That's why I'm so excited to offer the limited time bonus of the community for accountability. I'll hold you accountable each week for taking the actions in the course. Accountability really works. We'll even have monthly mastermind calls.
Can I retake the course?
Yes, you have lifetime unlimited access to the program.
Where do I take the course?
Everything is available in the online course portal. You'll get a unique login to access it as soon as you purchase the course.
Can I take it on my own schedule?
Yes! You get to create your own schedule because it's all online. You can access the course, anytime, anywhere and it's completely go at your own pace.
Do you offer refunds?
Yes, I'm so confident in this program that if you take the classes, do the exercises (and send me the completed work) within the 20 week timeline, and are not happy with your results, I'll give you a 100% refund.
Do you offer payment plans?
Yes! I would hate for someone not to get access to this program and system because of money. I've outlined a four month payment plan to help.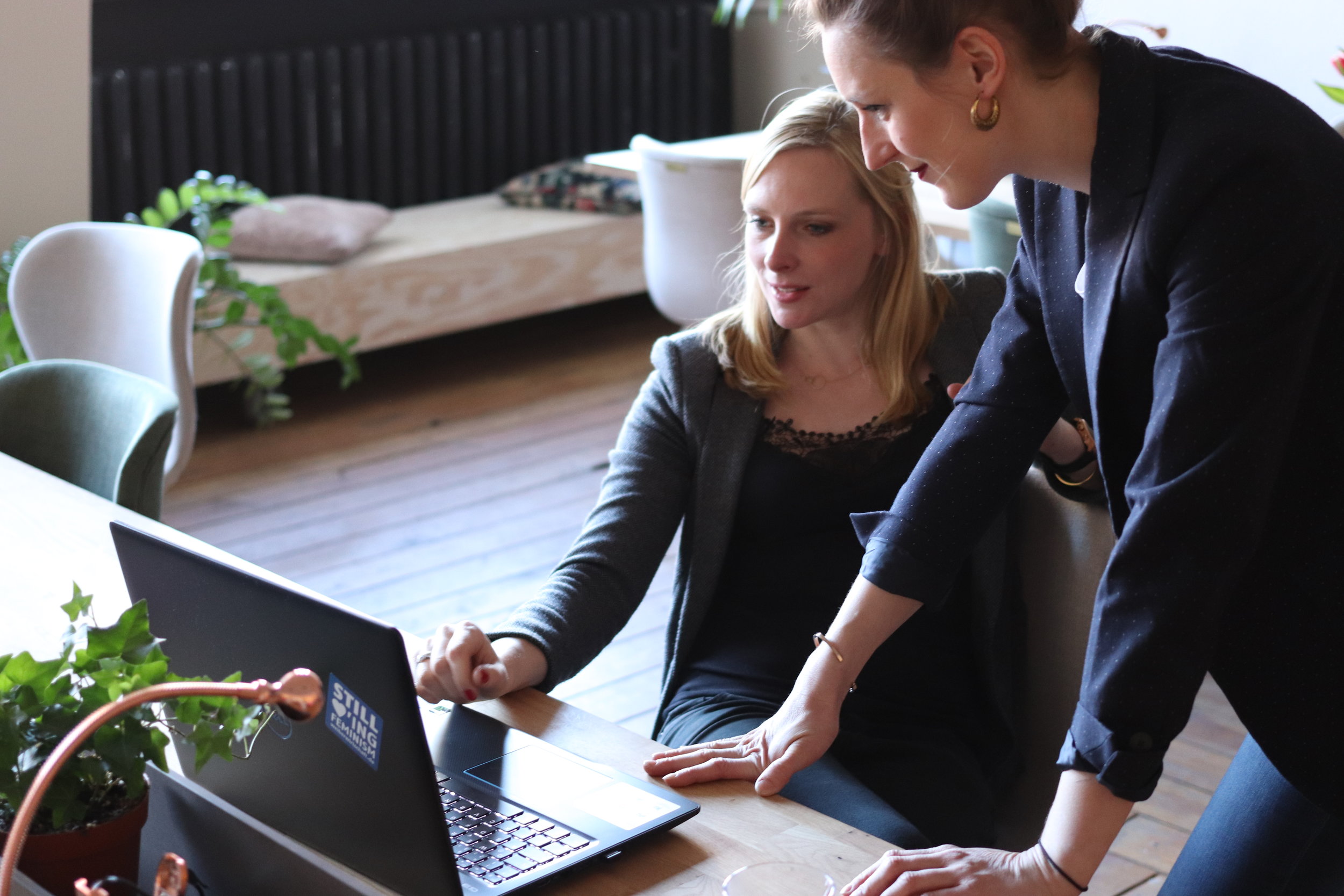 SIgn up to be the first to know when Financial Adulting becomes available again.
You'll also be added to the Fiscal Femme's mailing list to receive other great money resources. We promise to send only great content (never spam!)
4 Monthly Payments of $135